SAN FRANCISCO—On Monday, June 8, California State Superintendent Tony Thurmond and other California Department of Education leaders issued guidance for re-opening schools that have been closed for several months due to the coronavirus pandemic.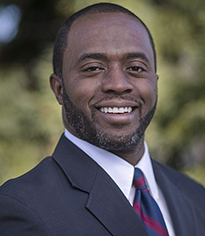 The guidelines focus on implementing physical distancing and disinfecting procedures when schools are allowed to bring back students to campus. One guideline dictates that students must remain six feet apart from each other at all times. California Department of Education officials will require school staff to wear masks and recommend that students do the same when they are on school grounds. The state is allowing school districts to decide whether students have to wear masks in classrooms.
In addition, the guidelines list four scheduling options for school districts to use if they want to separate how many students are on campus at the same time in order to avoid health risks. The first option is a two-day rotation blended learning model in which half of the students would attend school on Monday and Wednesday and the other half on Tuesday and Thursday.
Another option would have half of the students at school one week then the other half would go the following week. Some districts may want to implement a looping structure which would entail younger students staying with the same teacher and cohort of classmates for more than 1 year. The final scheduling option would allow grade levels start school at different times to decrease the risk of mass congregation of students at school.
While the plan at the moment is to return to in-person instruction in the fall, the guidelines that support district learning remains an option for students who prefer, as well as plans for closure in the case of another virus outbreak.
Chief Deputy Superintendent Stephanie Gregson emphasized the current malleability of their plan for re-opening schools telling ABC San Francisco 7 News:
"There is no one size fits all solution here. There are no mandates within this document."